One of the signature products of Ghost is their pre-workout, which comes in a variety of candy-based flavors. And while Sour Patch Kid and Swedish Fish flavored pre-workout sound good, one has to wonder: Does the supplement hold up during a workout?
I'll try to answer all your questions and more in this Ghost Pre Workout review.
---
Review Criteria
There are four main things this review is looking for in pre-workout:
Effectiveness
Flavor
Value
Mixability
I tested each by observing Ghost's performance during medium to high-intensity exercises, with intervals of 1 to 2 hour periods.
---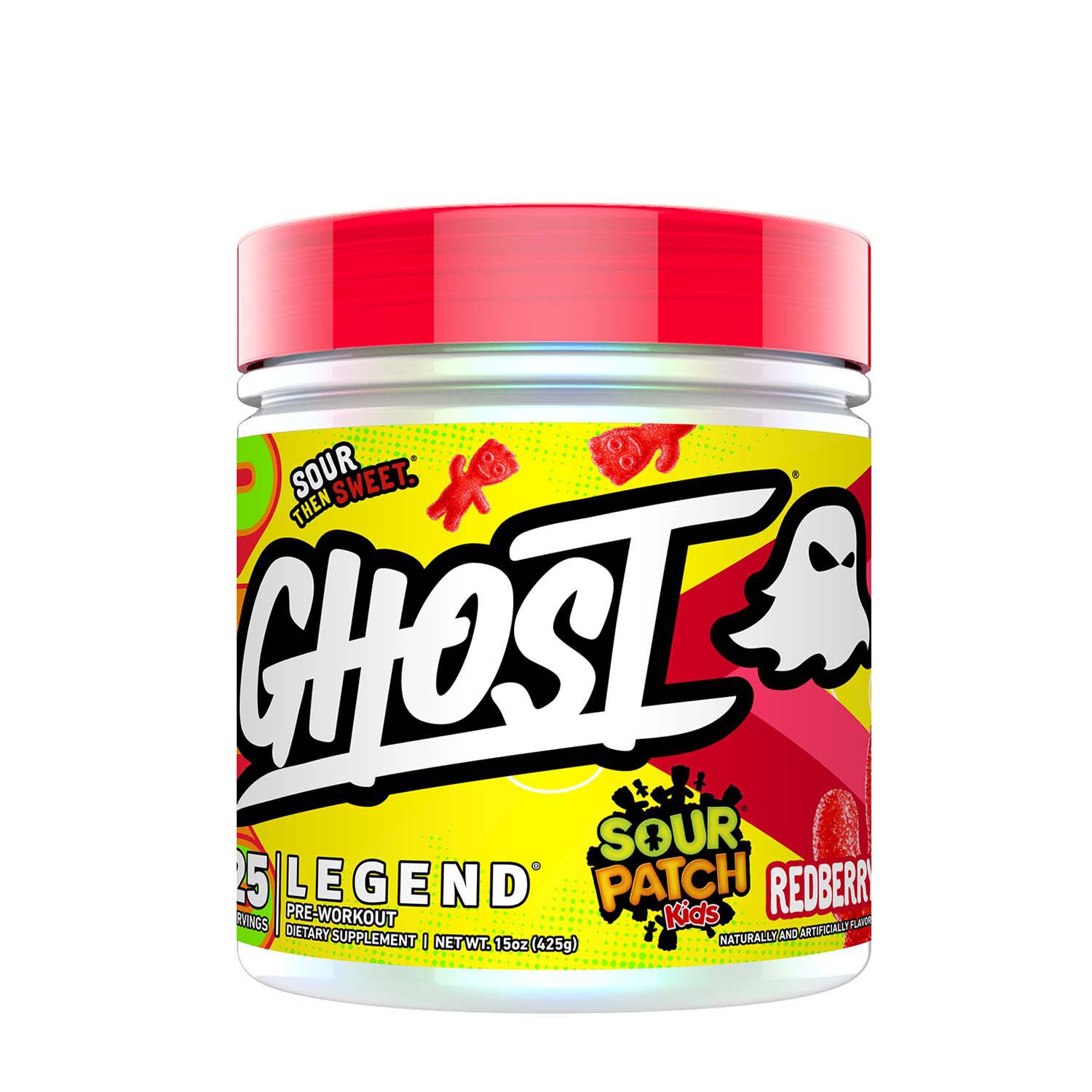 Ghost pre-workout claims to provide sustained energy for hours. It can be used during workouts, at parties, or whenever you just need a burst of energy. There are quite a few novelty flavors, and the company has other products such as whey protein and fitness gear.
Ghost pre-workout is for people who enjoy fitness-based activities. It's also for those who do activities that require high amounts of energy for prolonged periods of time.
I would certainly call it a step up from the C4 line of pre-workout, but if you have a severe addiction to caffeine like I used to have, it might not be as stimulating as you would expect. C4 isn't quite as consistent in its delivery, as it can make you crash too soon. Ghost pre-workout may have less caffeine, but it's unlikely it will leave you in the lurch halfway through a workout.
This version of Ghost is also more substantial than its previous versions. Ghost Pump and Ghost Burn have both gotten heat for not delivering as a pre-workout, but this newer take seems to have solved that issue.
Suppose you're looking for a pre-workout that gives a potent, high burst of energy that lasts throughout your workout. In that case, Ghost is a pretty solid option.
I should also mention that while it has a potent effect, it's not the strongest pre-workout I have tried – I found it slightly underwhelming in that sense.
Still, Ghost pre-workout is effective in what it promises and is a solid choice.
Ghost has 30 servings per container and is in the mid-tier price range of pre-workout. It's not too expensive, but it isn't the cheapest one out there either.
Based on the other factors, I have determined that Ghost pre-workout is worth the cost, but only if it's your preferred pre-workout. It performs similarly to other competing brands, and there isn't anything that makes it stand too far above the rest, besides their licensed flavors.
I tested mixing the Ghost pre-workout in three ways:
Shaking in a cup with a shaker ball
Shaking in a cup without a shaker ball
After doing so, I found that all three methods produced a similar result. For each test, the pre-workout was wholly dissolved into the water without any clumps or excess powder.
I tested this based on one serving size of pre-workout into the recommended 8 oz of water.
Overall, the pre-workout performed outstandingly on the mixing test.
---
Pros
Lower Caffeine levels (compared to other pre-workouts)
Ingredients don't conflict
Cons
Standard pricing (so it's not going to be cheap)
Some ingredients have little to no studies on them
Company promotes other uses such as studying and partying
---
Ingredient Breakdown
First of all, Ghost's pre-workout ingredients are vegan, soy-free, gluten-free, and sugar-free.
According to the official Ghost site, these are the main active ingredients in Ghost pre-workout:
4G L-Citrulline (Vegan-Fermented)
---
L-citrulline is a non-essential amino acid that helps your blood flow improve by relaxing and regulating arteries. This helps your body's performance and endurance increase.
One serving of Ghost pre-workout has 4 grams of L-Citrulline. Based on current research, a maximum daily dosage can fall anywhere between 3 and 8 grams per day.
Beta-Alanine is an amino acid that promotes the production of a compound known as carnosine. Carnosine helps with muscle endurance, specifically in high-intensity workouts.
Pubmed.gov states that a standard daily dosage of Beta-Alanine is 2-5 grams. Of course, the 3.2 grams of it found in Ghost pre-workout aligns with the recommended dosage.
Nitrosigine
Nitrosigine is another amino acid that works similarly to L-Citrulline. It works to improve blood flow throughout the body and increase nitric oxide.
The recommended dosage of Nitrosigine ranges from 1 gram to 1.5 grams. Ghost pre-workout provides the maximum daily dosage and thus you should only take it once a day.
Senactiv
Senator is a nutraceutical that provides muscle energy and endurance. It does this through senescent cell clearance. Various sites recommend a 50MG dosage per day, which Ghost meets exactly.
Given the fact that there are limited studies on this supplement, it is hard to determine its true effectiveness.
---
Flavors and Taste
The flavors for Ghost pre-workout are as follows:
Sour Patch Kids Blue Raspberry
Sour Patch Kids Red Berry
Bubblicious strawberry splash
Based on online customer reviews and ratings, I have determined that the Sour Patch line of flavors is the most popular. I completely agree with this. The flavor is pretty good, and the wide variety of options means you won't get tired of the taste for quite a while.
I personally liked the Sour Patch Red Berry flavor and the Swedish Fish flavor. It actually hits pretty close to the taste of the candy: it's sweet, a bit sour, and goes down smoothly.
Some may find it hard to down in one large gulp because it's tart, but otherwise, the flavor is pretty enjoyable. Plus, it's great to sip before a hard workout.
Energy

1

Pump

1

Taste

1

Affordability

1
---
---
Takeaway
Overall, I was quite impressed with Ghost's pre-workout. I found it effective but not overly stimulating. It has good flavor, a variety of flavor options, and is well received by customers.
I definitely recommend trying this one at least once, especially if you've ever seen it on the shelves of your local GNC and wondered if it was any good. Well, now you can, as hopefully, this Ghost Pre Workout review has given you everything you need to know about the product.
Interested in Ghost pre-workout? Click here to find out more.